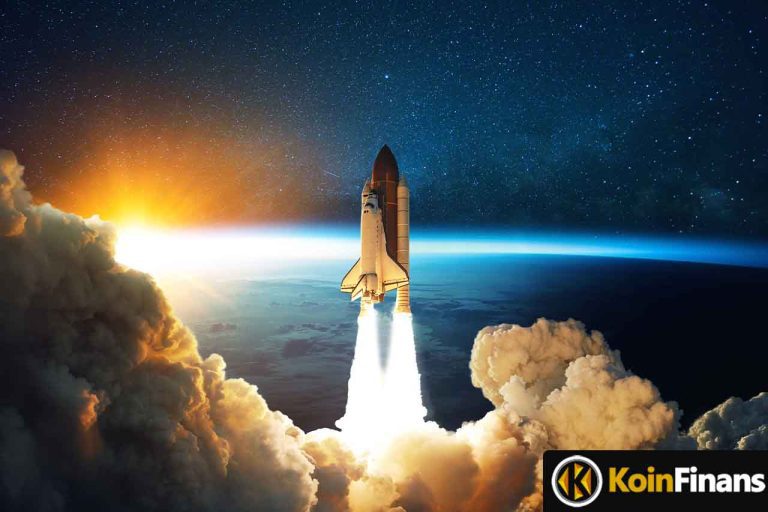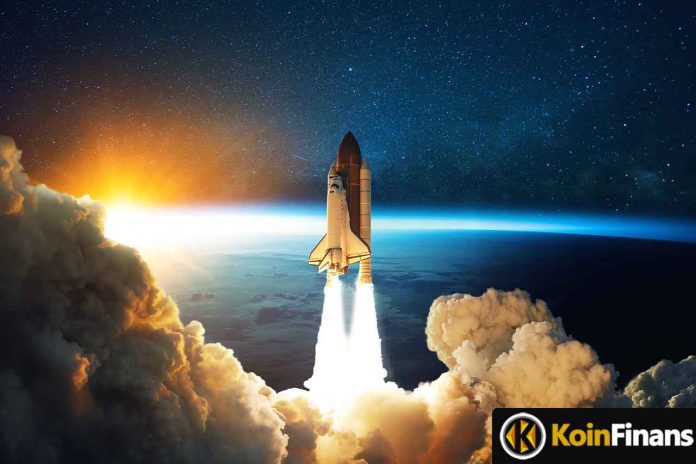 A successful crypto trader, who is heavily followed by the crypto community and keeps the forecasts, states that he is in a bullish trend for an altcoin that has risen by triple-digit rates in two weeks.
Crypto analyst using the altcoin Sherpa alias has 182,700 Twitter followers based on the Fibonacci indicator of Luna Classic (LUNC)He says that Bitcoin (BTC) and Ethereum (ETH) will continue to rally "as long as they hold up."
LUNC is the ancestor of the Terra (LUNA) blockchain, also known as Terra 2.0, so to speak.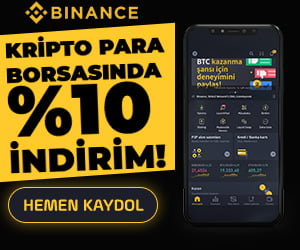 "LUNC: I think Fibonacci extensions should be used for pause points. As long as BTC and ETH hold, I predict this parabolic rise will continue for a while."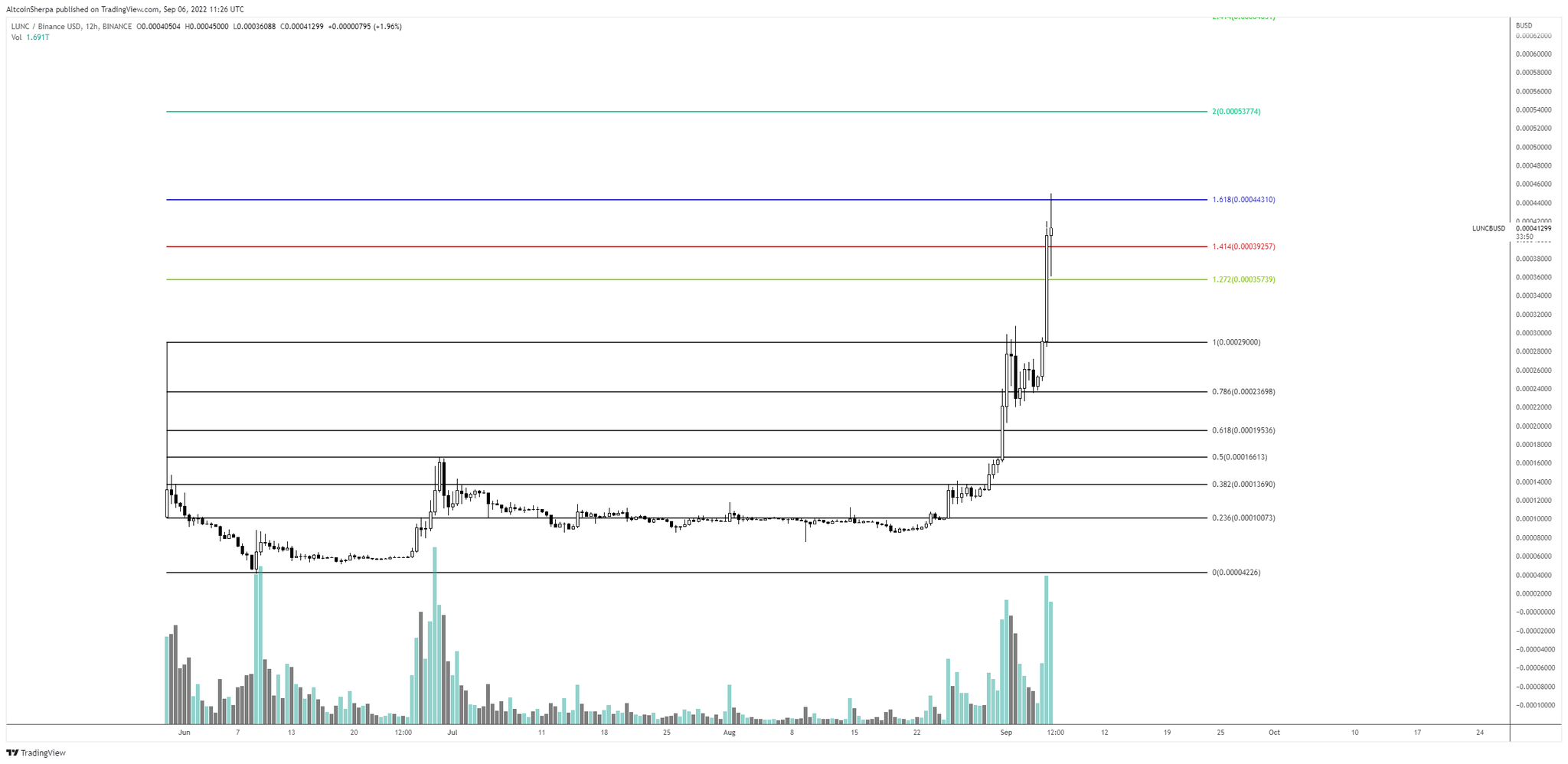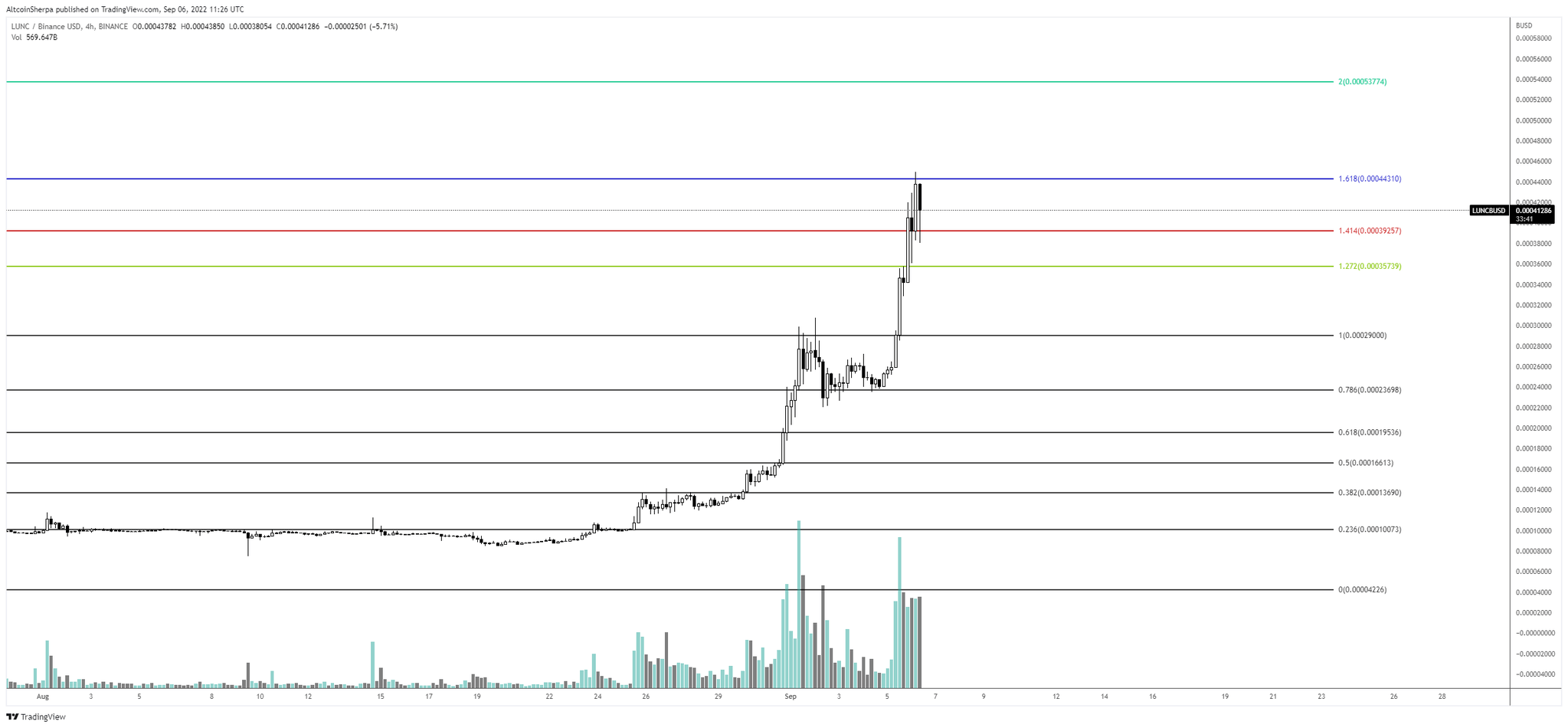 The Luna Classic opened at $0.00106 on August 24 and closed at $0.000379 on September 6, gaining 257 percent. At the time of writing, Luna Classic, which has increased by 436 percent in the last 14 days, is trading at $ 0.00053, while its successor Terra (Luna) It changes hands at $1.83.
Koinfinans.com As we reported, the Luna Classic rally follows the platform's offer to reward LUNC holders who failed to get the correct allocation in the LUNA airdrop with a new airdrop. The first airdrop was proposed in May following the collapse of the original Terra ecosystem. The original Terra ecosystem collapsed as a result of the failure of the flagship stablecoin TerraClassicUSD (USTC), which lost its peg against the USD dollar, causing the rest of the crypto community to suffer as well.
Huge community support for the price of Terra Classic (LUNC)
LUNC pricegains momentum as the community continues to burn and stake LUNC tokens. LUNC investors also believe that if this bullish momentum and positive sentiment continues, the short-term target of $0.01 can be reached this month.
Recently Terra has been offering management offers, upgrades, burning, staking, etc. announced the developments. Terra also launched a new Governance Alert Bot that notifies the community about all governance activities.
The highly anticipated 1.2 percent burn tax proposalwill increase the burning rate of LUNC tokens. As such, the community remains quite optimistic on Terra Classic (LUNC).
Phantom (FTM)
Alongside the altcoin Sherpa LUNC, he is also taking a close look at the smart contract-enabled blockchain Phantom (FTM). According to the crypto trader, although Phantom finds short-term support around $0.2396, it could drop more than 20 percent from current levels later on.
"FTM: I haven't looked at this crappy cryptocurrency for a while, so it wouldn't be surprising to finally see below $0.20. If BTC and ETH hold/go up, this could be seen as a short-term bottom."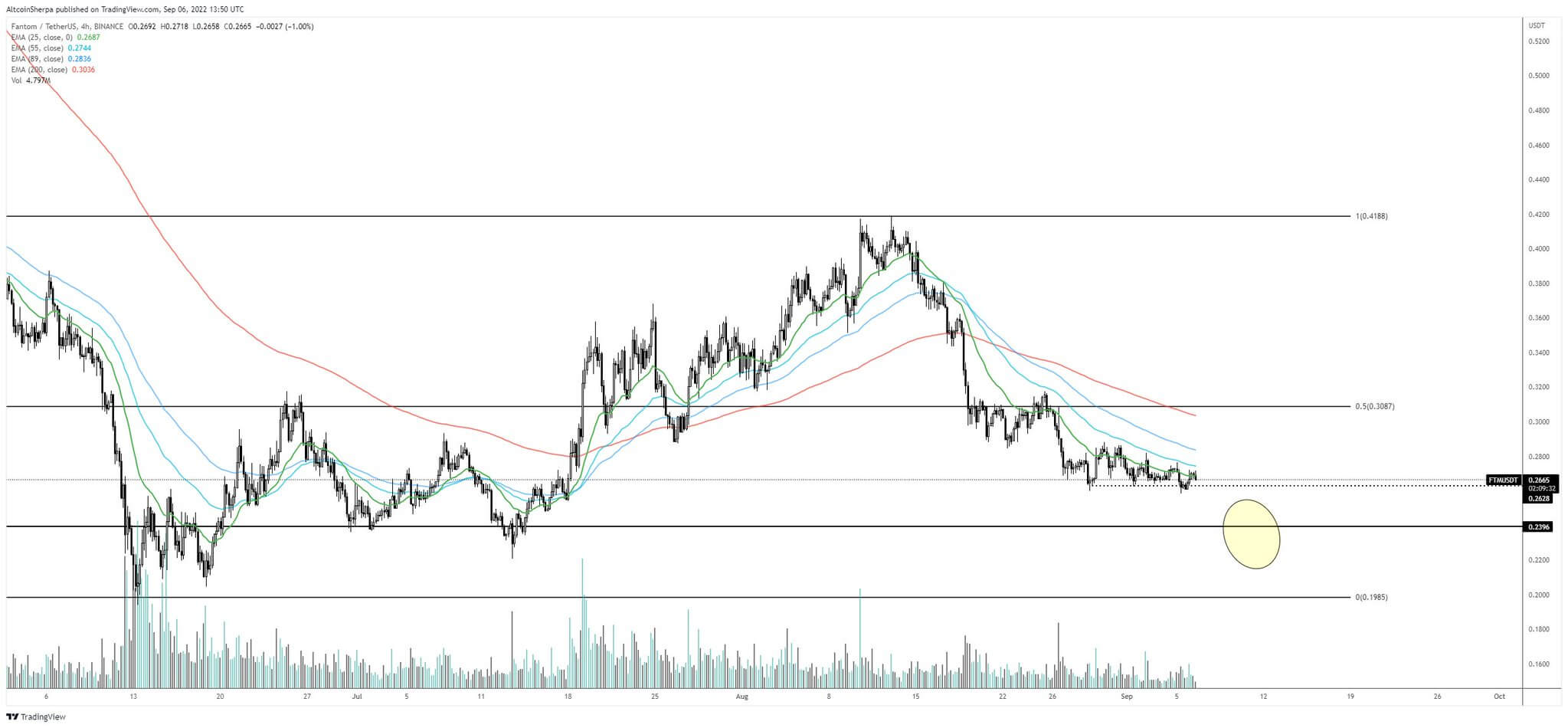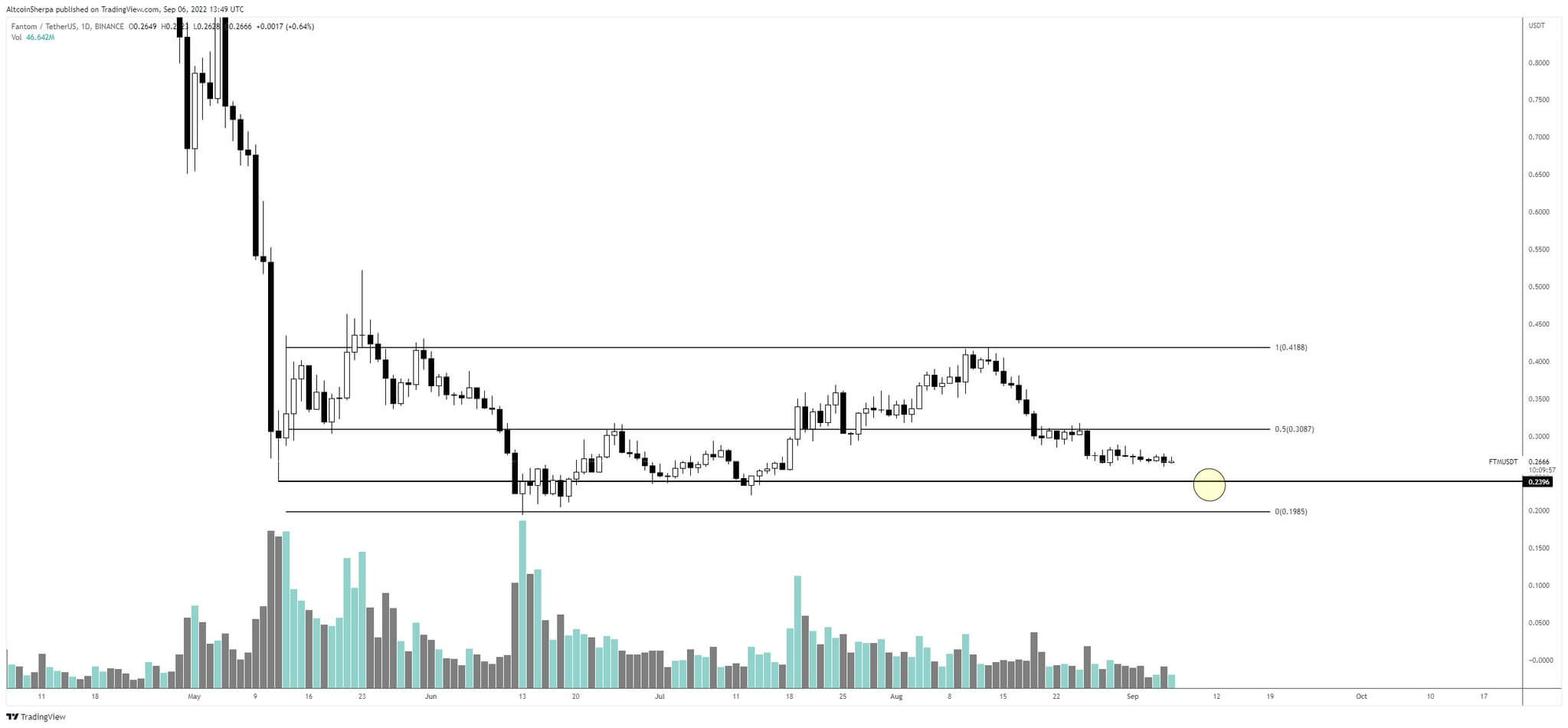 According to CoinMarketCap data, Phantom is trading at $0.246 at the time of writing.
You can follow the current price action here.
Disclaimer: What is written here is not investment advice. Cryptocurrency investments are high-risk investments. Every investment decision is under the individual's own responsibility. Finally, Koinfinans and the author of this content cannot be held responsible for personal investment decisions.
Soruce : https://www.koinfinans.com/artan-altcoinde-parabolik-yukselis-devam-edecek-basarili-analist-acikladi/?utm_source=rss&utm_medium=rss&utm_campaign=artan-altcoinde-parabolik-yukselis-devam-edecek-basarili-analist-acikladi