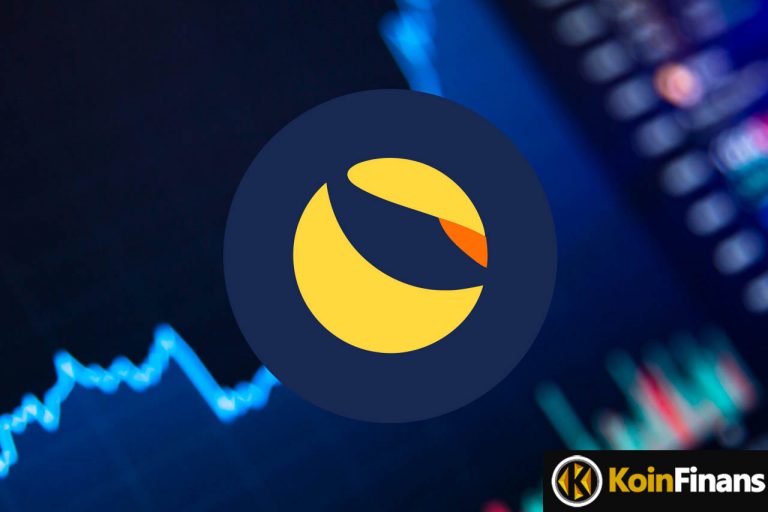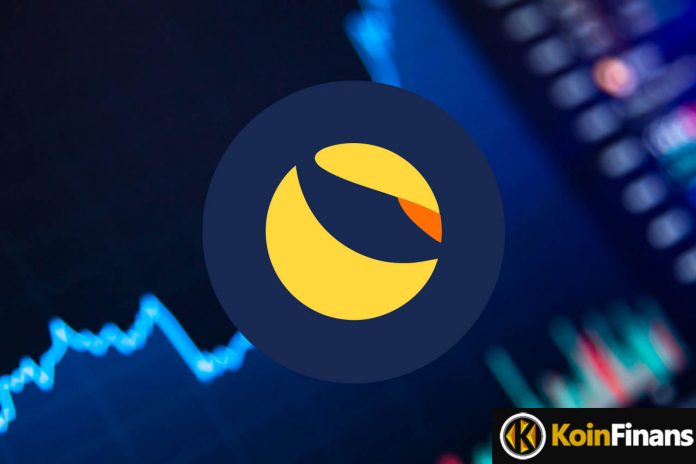 Terra Whistleblower/whistleblower warned investors, of Luna Classic (LUNC) The news source says it doesn't matter how much you get burned, that the cryptocurrency will never reach $0.01 stated.
FatMan warned LUNC buyers not to be too optimistic about the planned coin burn and said that the probability of the LUNC token reaching $0.001 is zero.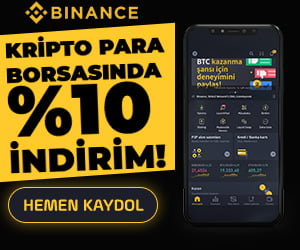 Terra Luna (now LUNC) & TOP since it crashed a few weeks ago and Terra 2.0 Since going live, LUNC holders have been looking for a strategy to increase its price and recoup some of their losses.
One of the ways that the crypto community most often resorts to in such cases is to burn the coins and remove them from circulation. There are currently close to 7 trillion LUNC tokens in circulation and the LUNC price currently stands at $0.0006 per token.
Apparently, as with all cryptocurrencies with a high circulating supply, new buyers expect regular coin burning to push the price towards $0.001. Terra (Luna) FatMan, who is known for sharing inside information on the subject, wants investors to know that this will never happen.
LUNC price will not reach $0.01
In a recent tweet, FatMan criticizes people who try to persuade naive investors to buy LUNC, making misleading narratives that LUNC will soon reach $0.001. The Twitter user believes that no matter how burned, the mentioned price level of LUNC will never be reached.
"I don't know who needs to hear this, but some LUNC buyers are ironically considering that, but here are the facts:
– No matter how much you burn, the LUNC will never reach $0.01,
– Incineration will have little effect on the price due to the dead volume in the on-chain,
– Major exchanges will never participate."
I don't know who needs to hear this, but some LUNC buyers unironically think like this, so – facts:
– LUNC will never hit $0.01 no matter how much you burn
– Burning will have very little price impact due to dead on-chain volume
– Major exchanges will never participate

*braces* pic.twitter.com/QamWp69haO

— FatMan (@FatManTerra) June 15, 2022
FatMan backs up his claim by saying that for a price level of $0.001 to be achieved, it would need a market cap of $40 billion, which would be quite difficult to achieve.
On-chain volume depleted
Following this, the Twitter user supports his claim for several more reasons. The first is that LUNC has run out of on-chain volume. There is no demand for the token, as there is no product to force the chain.
In addition, FatMan mentions that there is no use case to support LUNC, and that most of the systems and protocols previously associated with it have been migrated to the new LUNA in Terra 2.0. In short, according to the investor, there is no on-chain volume that will guarantee the price increase and increase the market value for LUNC.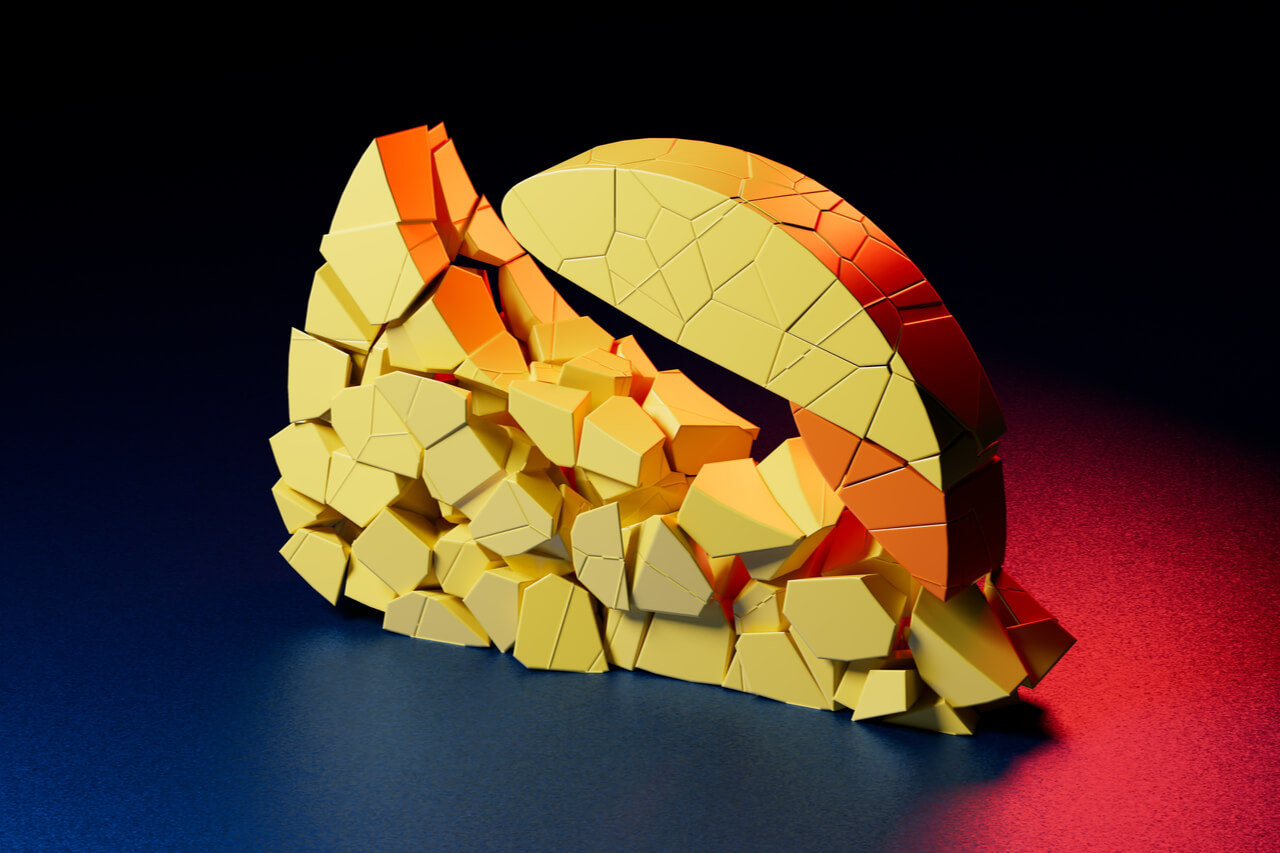 Will not be supported by major exchanges
Also, according to FatMan, even if the community starts burning massive amounts of LUNC, most of the top exchanges won't support this move. Binance, for example, has more than 2 trillion LUNCs, which is almost a third of the total supply. However, even if the exchange decides to burn LUNC holdings, the price will not reach anywhere near $0.001. As such, it won't be a viable option for Binance or any other exchange to support major LUNC burns.
Fatman explains this situation to his followers as follows:
"Let's say Binance burns the entire 2.17T (2.170.000M) LUNC wallet, i.e. a larger than all bids, reducing the supply to 4.37 trillion. A $0.01 LUNC would require a market cap of $43.7 billion, which is 109.25 times higher than the current market cap.
Not possible in my opinion."
Having provided insider information since Terra's collapse, Terra's CEO manipulated the vote on the network recovery proposal, and Kwon said that with the help of Abracadabra's borrowing protocol called Degenbox, the now-failed stablecoin's peg is worth billions without even displacing the peg. Claiming that it has the potential to cash out the 2.7 billion dollar fund, FatMan says that his aim is to send a message that investors should be careful when investing in LUNC and not pursue unrealistic expectations themselves.
You can check the price movements here.
Disclaimer: What is written here is not investment advice. Cryptocurrency investments are high-risk investments. Every investment decision is under the individual's own responsibility. Finally, KoinFinans and the author of this content cannot be held responsible for personal investment decisions.
Soruce : https://www.koinfinans.com/luna-ihbarcisindan-uyari-ne-kadar-yakim-olursa-olsun-bu-seviyeye-ulasmayacak/?utm_source=rss&utm_medium=rss&utm_campaign=luna-ihbarcisindan-uyari-ne-kadar-yakim-olursa-olsun-bu-seviyeye-ulasmayacak